KarmaLoop
Cool clothes for the whole family.
Shoes, Denim, Sweatshirts,
Dresses, Gloves, Hats.....MORE!
Gratitude Gifts is full of unusual ideas for giving to EVERYONE on your list
"As Ye Give, So Shall Ye Receive"
All purchases are made with a secure online shopping cart or PayPal.

We take pride in the many fine companies that make up our gift collections and know you will appreciate their quality, integrity and level of customer service. Any gift is a gift of gratitude, if given from the heart. It can be funny, or tender, or inexpensive, or valuable; what's important is that it is given. The gift of time is one of our most cherished gifts, as friends & family are our most precious relationships. Give your time, love, and companionship first, then some special gift to really show your appreciation.
May you be blessed with Happiness, Health and Wealth, and may you find a token of appreciation for your loved ones on these pages!
---
Lynda.com is the best way to learn any software program.
Daily Om is a great way to start your day. This is a FREE service and worth every moment you spend reading it. They also offer a daily horoscope that is truly relevant to your particular birth sign.
Photos are always a
Special Gift

We won't share your email. It's only for us to send you great ideas and offers.
Unicorn in the Garden is a 7.5" x 10" image you will download and print just for signing up on our email list. It's sized to print on 8.5" x 11" paper with 1/2" border all around. Original art by Susanna Jade Angolani.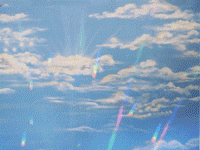 Treat yourself to Rainbow Prisms and Enjoy Rainbows Every Day!
A Rainbow a Day Keeps
the Blues Away.
Click HERE to see RAINBOW WINDOWS!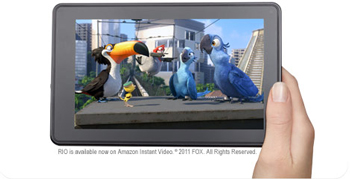 Get Your NEW Kindle FIRE!
"Amazon's Kindle Fire is likely to be the first successful tablet not sold by Apple, and there are several good reasons for it: the low price of $199, the convenient, portable size of 7 inches, and a rich catalog of books, movies and music offered through Amazon's Web-based services." - Ars Technica